Day Two:
The Challenges Faced by the Modern Workforce
Day two of Atlassian's Team'21 began once more with an energetic introduction from the event's host, Dominic Price. Dom started the events of Day Two with a quick re-cap of some of the best bits from yesterday – see the full run-down of this in our previous Blog post.
Another exciting announcement from Dom was the winners of Atlassian's 2020 Partner of the Year Awards. We are thrilled to say that we made the cut this year, winning Atlassian's award for Business Teams Partner of the Year – a huge thanks to everyone at AC who made this possible, and a big congratulations to all other winning Partners in the prize categories.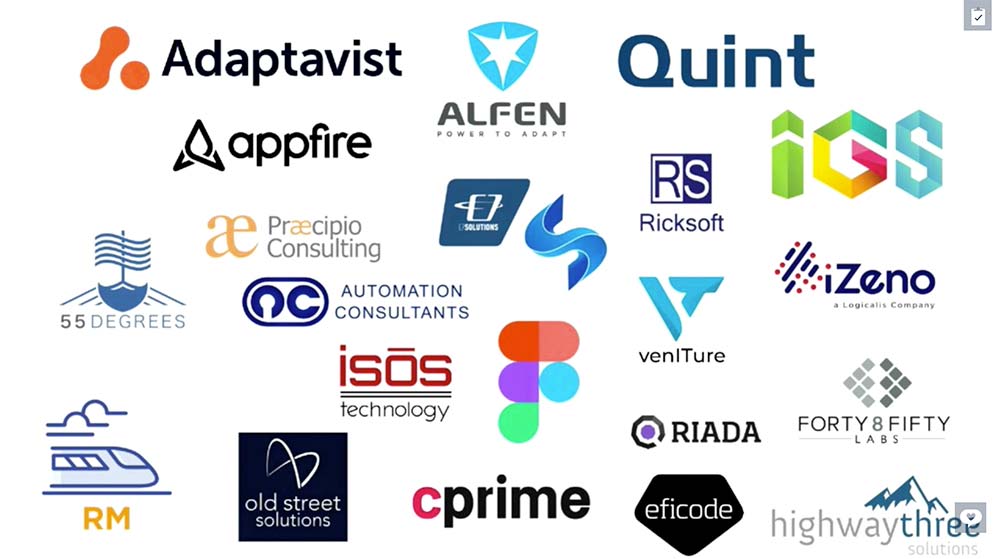 Transforming the Modern Enterprise
Atlassian's Co-Founder and Co-CEO Scott Farquhar kicked off today's sessions, as he introduced the main themes – DevOps, IT and technical teams. Scott also built upon some of yesterday's discussion points, most notably some of the new Point A products which were revealed, such as Jira Work Management – a "real game-changer for business teams" as it was put – and Compass, giving software teams a birds-eye view of the digital service across their organisation.
Scott described Compass as the "missing piece of the puzzle" when it comes to truly connecting Development and Operational Teams – we're really excited about this one, sign up to the Compass Early Access waitlist here if you are too!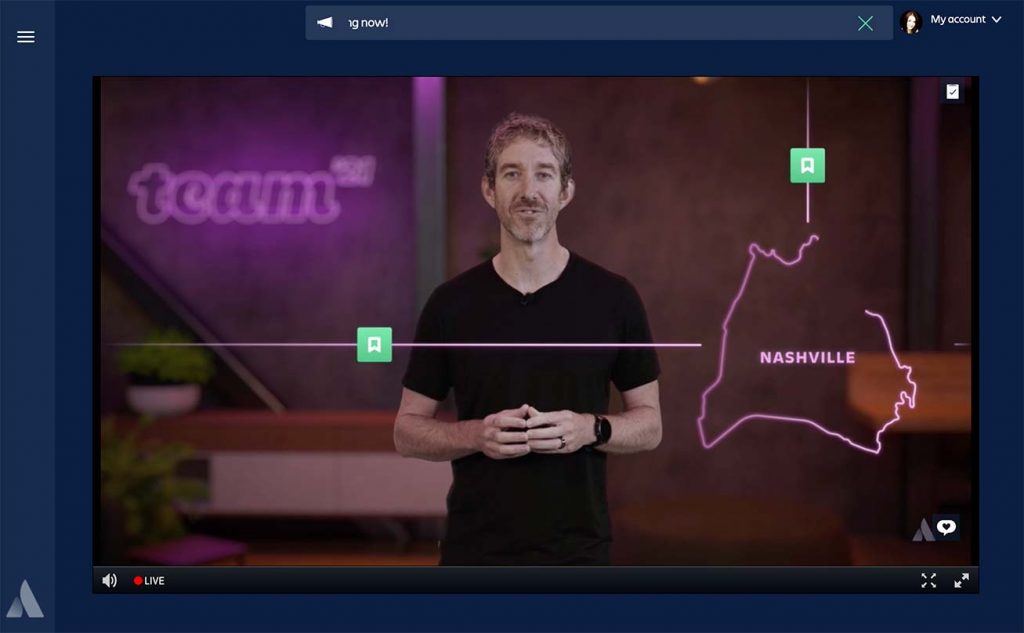 Conversation with Shobz Ahluwalia, Peloton CIO
As the session name suggests Scott was then joined by Peloton's CIO Shobz Ahluwalia. As a 5-year veteran user of Peloton products, Scott was naturally excited to find out more about Peloton and Shobz's success as the CIO.
Shobz gave some great insights into the New-York based fitness company, including the recent onboarding of a thousand employees and how Atlassian products have helped to shape the Peloton company culture. It was also explained how the company manages huge spikes in user traffic for live-streamed classes – such as when Beyonce teamed up with Peloton to assist with the virtual exercises!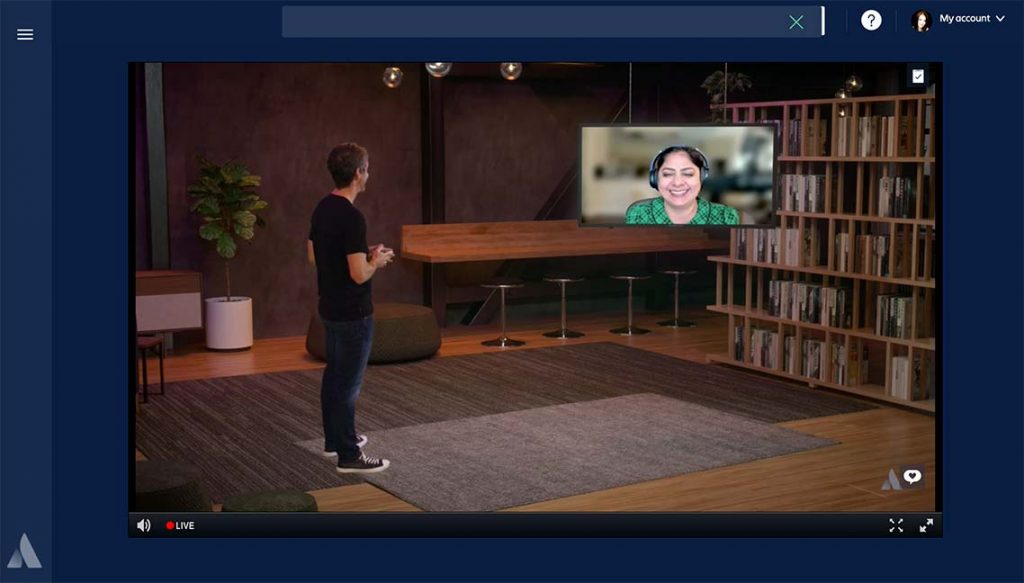 A quick break before an exciting announcement – Atlassian's Best in Class Technical Team Award, delivered by HGTV-star Egypt Sherrod. The winner of this award was (drum-roll please…) Twitter! Egypt had a chat with three of Twitter's very own Software Engineers, where we found out some interesting insights into what the team had achieved to gain this award, which largely included the standardisation of the process of hundreds of products using Jira. A huge well done to the whole team at Twitter 👏
How High-Velocity Dev and Ops Teams Fuel Digital Transformation
Time for the first 'Power session' of the day, led by two of Atlassian's Heads of Product Marketing for DevOps and IT Teams, Justine Davis and Amita Abraham, respectively. Justine began the session, by walking us through some case studies of companies such as Sony, Nextiva and Peloton, and how they manage to effectively react to change in order to stay ahead of the game.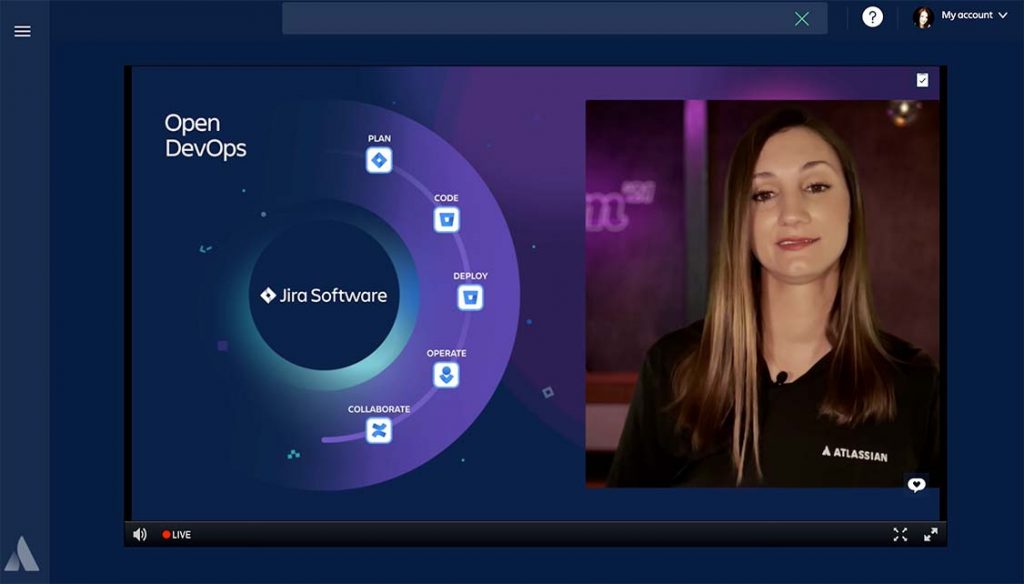 Justine continued by going through a step-by-step explanation of how large teams can deliver value at a high speed, with reference to open and integrated toolchains using the Atlassian suite. A quick overview was given of the Open DevOps project template within Jira, and explaining how a hybrid set-up of Atlassian tools can be effectively utilised for the whole DevOps cycle, without having to swap between several tools to do so.
Amita continued the session by revealing that the ThinkTilt, the maker of no-code/low-code form builder ProForma, will be joining the Atlassian family. Some exciting Jira Service Management (JSM) features were also revealed, such as a knowledge base built-in to JSM projects with all of Confluence's great features and macros.
Jira Brings Agile to All Teams
After a short break, we jumped straight into another Power Session, hosted by two more of Atlassian's Heads of Product Marketing – this time for Jira Software & Agile (Claire Drumond) and Software Teams (Sean Regan).
Claire gave a step-by-step overview of how Atlassian tools can be used as the perfect solution for Agile ways of working, from Jira Product Discovery to Jira Software and Confluence. She later went on to emphasise the importance of Jira Product Discovery, a powerful tool specifically designed for Agile project managers to collect information and plan their product implementations.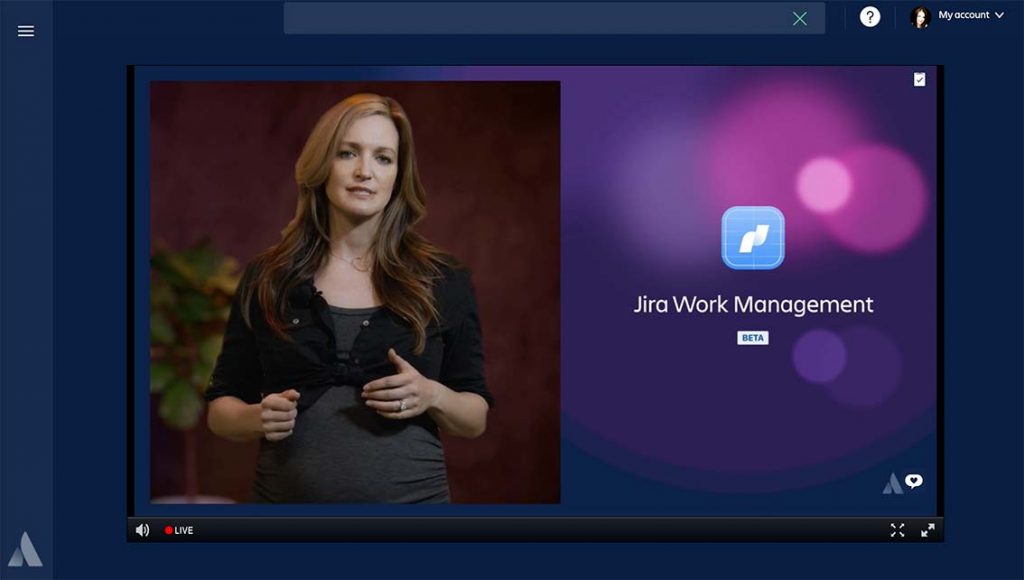 Sean continued by giving some insight into some cool new features Atlassian has been working on – my personal favourite was the predicted '5 most likely users' that the assignee field would present to the user when you are assigning a task to someone in Jira, with up to 86% accuracy!!
Next Generation Leadership
Sadly, it was time for the final keynote. This was delivered by 'The New Yorker' writer and best-selling author, Malcolm Gladwell.
Malcolm shared many stories and anecdotes from Martin Luther King to Lionel Messi and Lebron James, and how they were true leaders who delivered the success of their cause. Malcolm also debated strong-link vs week-link teams and whether "you're only as strong as your weakest player" is the same as "you're only as weak as your strongest player". All of this came together to explain how effective strategies, collaboration and discipline is key to successful leadership in the modern age.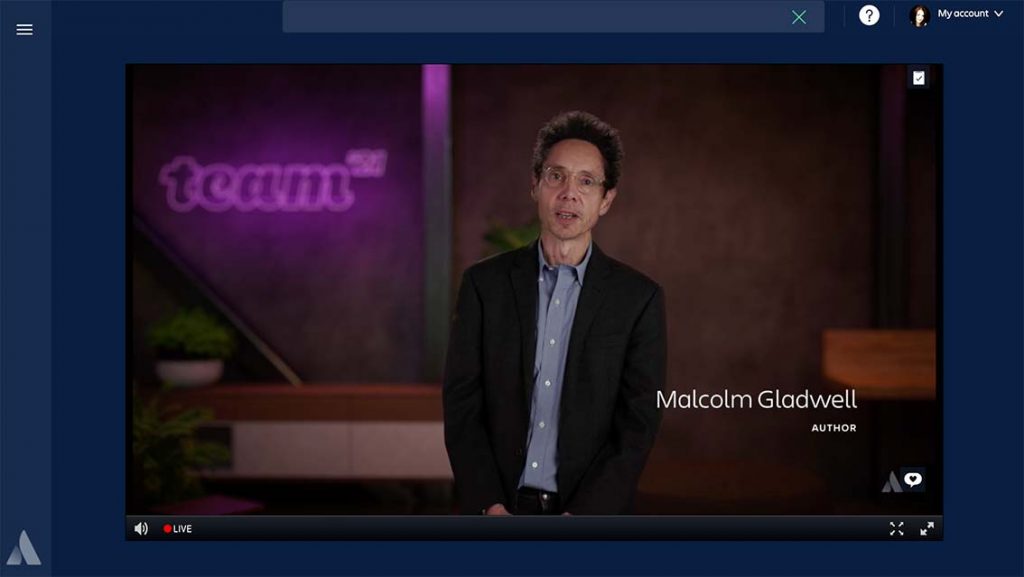 Some very insightful and perceptive discussions were delivered by Malcolm, that all boiled down to the fact that now is the most important time ever to get leadership right, and how leadership in the modern age can be very different to how it was just a few decades ago.
Like all good things the Team '21 keynotes and live sessions had to come to an end – but the ultimate digital event for teams continues on in the form of on-demand breakout sessions, demos and fireside chats (to name but a few).
And for an added bonus, all those with an All Access Pass you can watch and rewatch all sessions from Team '21 until December 31st! Here's a couple of sessions we know you'll love:
There's no denying there was a whirlwind of information, product launches and big reveals. If you have any questions about any of the Atlassian announcements over the last couple of days, please get in touch, we would be more than happy to talk them through with you.
That's all for now folks – we're excited to see everyone at Team '22 in Las Vegas!