This has been our biggest release for Compliance to date and offers our customers a new experience with the App's fresh new user interface, sensitive data detection capabilities and the support of two new languages… What more could you want, apart from all of this: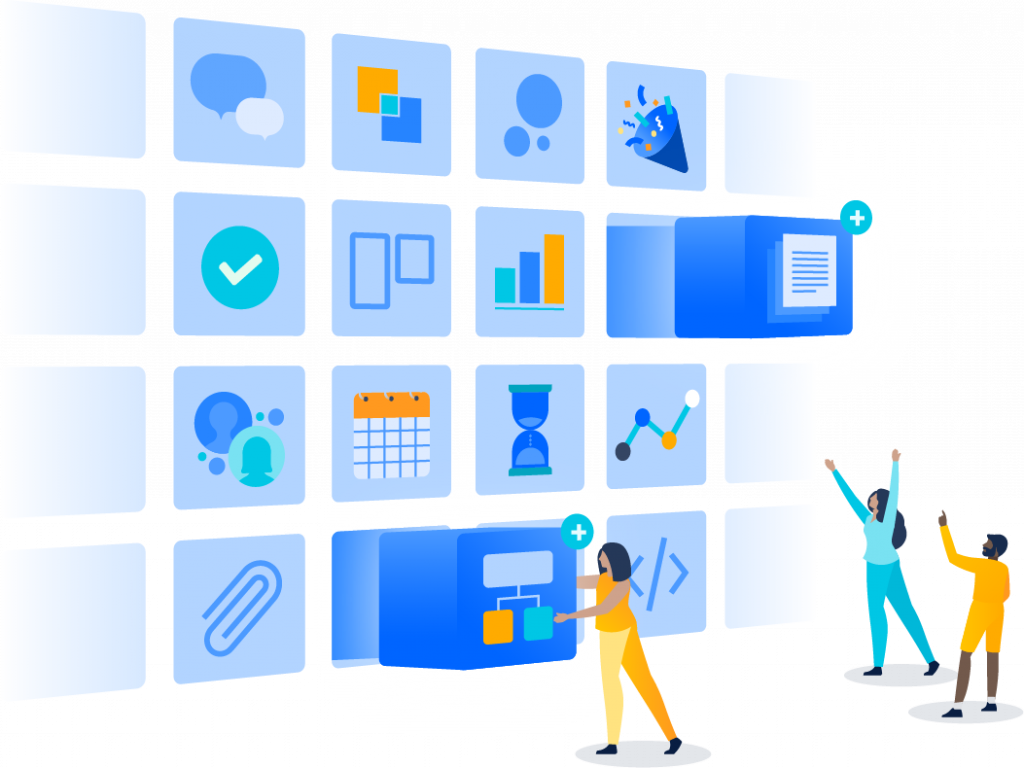 Brand New User Interface
We've overhauled the User Interface to bring it in line with our other products. The new version is built on React and provides a dynamic and quick interface across all interactions.
---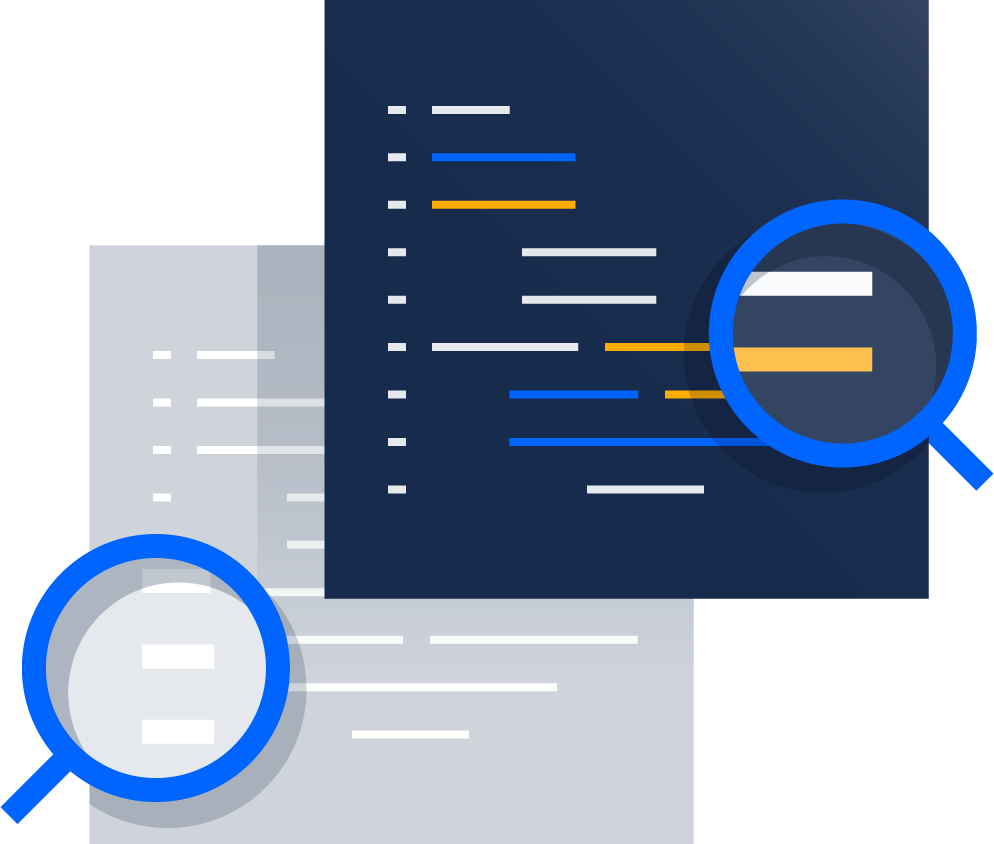 Sensitive Data Detection/Search
Detect Sensitive Information stored on Confluence pages (across all versions), such as passwords, credit card numbers or email addresses.
---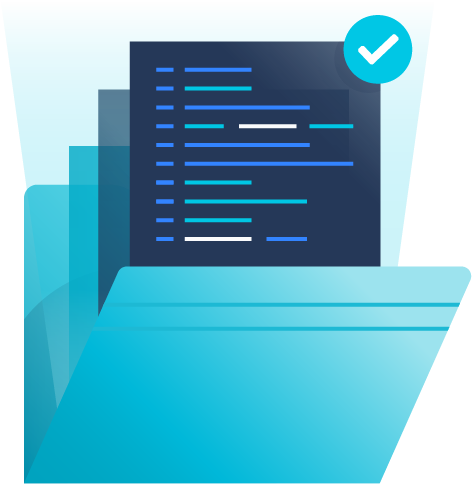 Force Classification Globally
The most frequently requested feature in this version – Forcing the Classification of pages at the site-level, affecting all Spaces unless they have opted-out. Please note that Force Classification requires Collaborative Editing to be turned off.
---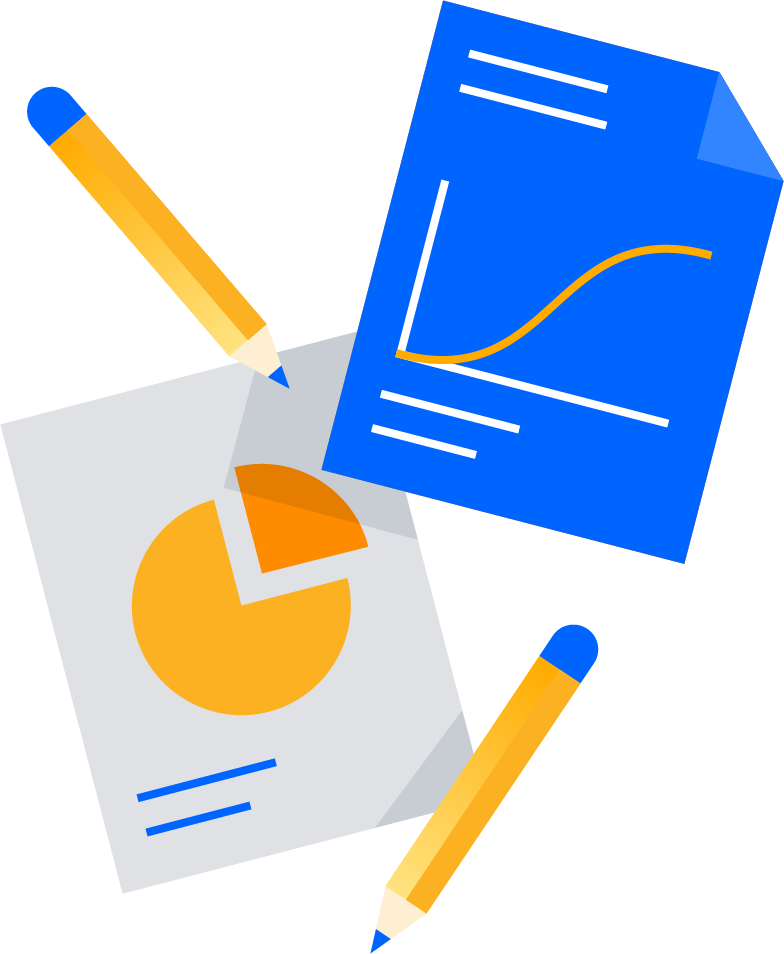 Classification Level Macro
We've improved the Classification Level Macro to include customizable prefix text, the ability to set the size and to only show on export or on screen.
---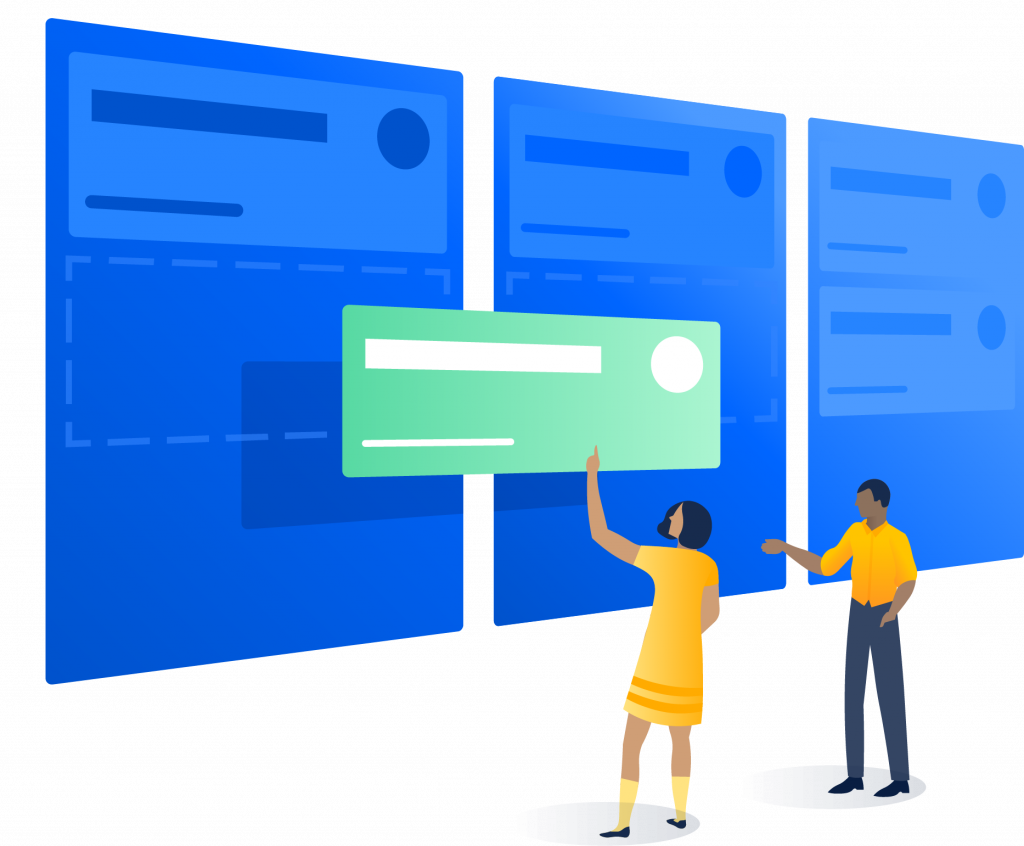 Permissions
You can now Choose Who can see different features at the Page and Space level by automatically restricting the visibility of pages based on their classification level.
---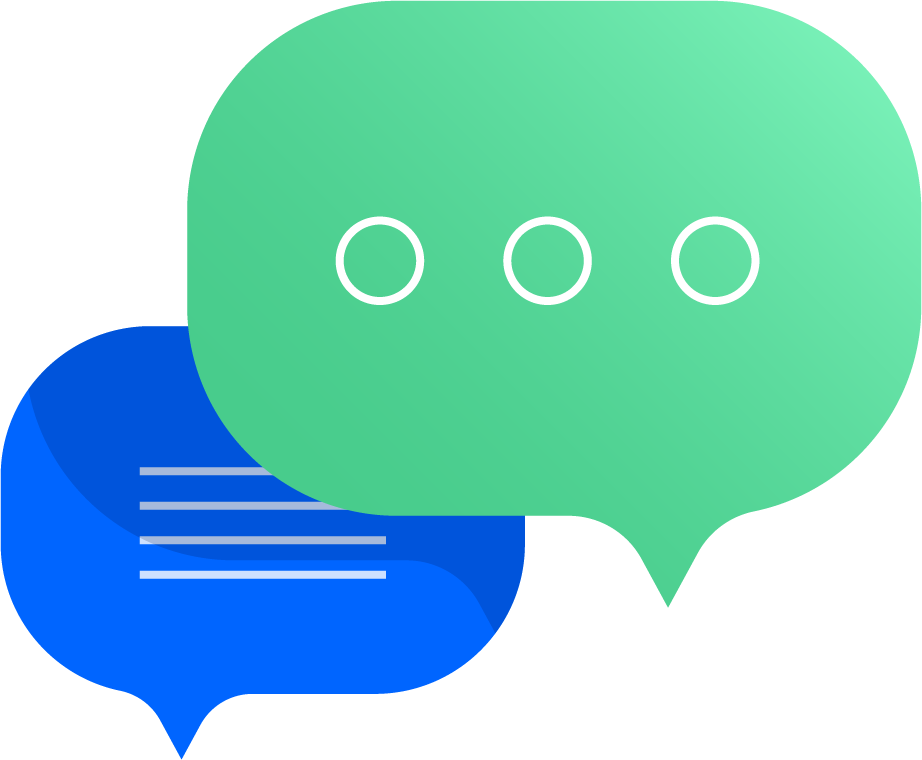 New Languages Supported
We now support Dutch and German. Please feel free to feedback on any translations and requests for other languages.
---
We hope that's wetted your feature fuelled appetite as last but not least we'd like to introduce you to Compliance 3's Automation Features!
This feature allows you to choose from a number of automated actions to perform whenever a piece of sensitive information has been detected in your Confluence instance. These Automated Actions include:
Classifying the page into a specific Level
Redacting the text
Sending a notification email to a user
Labeling the page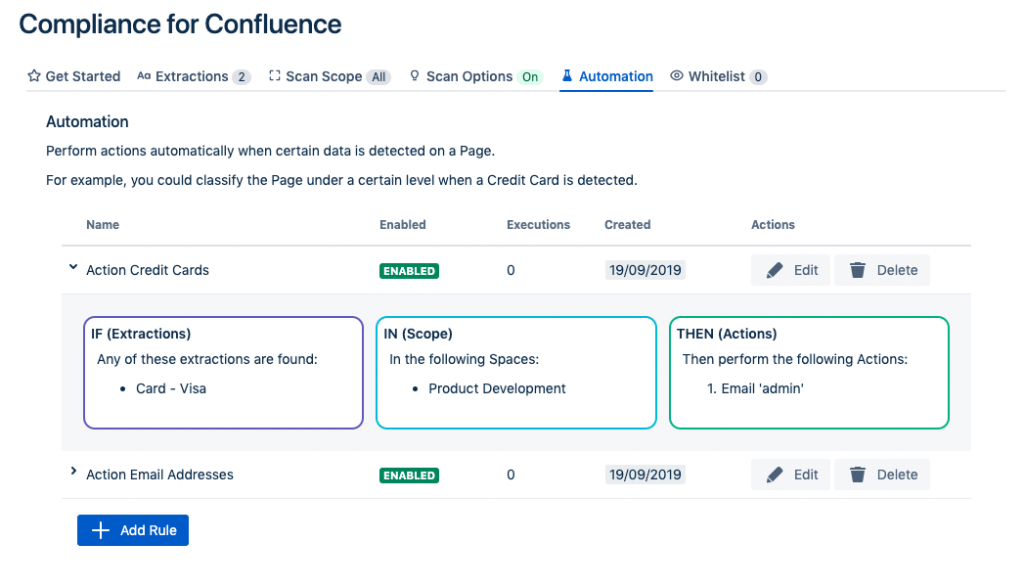 Manage your Automation Rules easily by using the designated arrow icon to view more information about a rule, while also being able to add new rules and edit existing ones – doing either of these will open a dialog shown below.

We know you like to keep up to date with what's going on behind the scenes as well as on your screens so don't forget to check out what we're working on next via our Trello board. But in the meantime if you have any questions about the new features, have feature requests or any comments in general, please feel free to raise a ticket on our Service Desk ??

Thanks for your continued support in making Compliance the best it can be!