Jira is a brilliant tool used by tens of thousands of companies around the world, from smaller businesses to multi-national organisations. But, like with any software, there can be challenges when it is used at scale.
Before diving straight into the problems that you may face, it's important to point out that reaching 'scale' is a gradual process, where the challenges and issues encountered will increase in urgency and impact. It's this gradual process that may catch administrators by surprise and before you know it you could be faced with potential problems.
Larger Jira instances can often show a reduction in speed and performance due to the vast number of configuration items. Other problems may also occur in such environments relating to:
Response and load times
Stability and failure rates
Ease of maintainability and indexing time
In most cases, the solution is simple in theory but complex in execution.
A sequence of procedures has to be put in place for the acceptance of any new configuration items, and the current setup has to be constantly monitored and maintained. This often requires a team of administratorsto maintain it in a way that is sustainable.
Finding actionable objects can be time consuming
These operations are time consuming and the likelihood of an action being taken in error can be high, as the data has to be manually cross-referenced by trawling through pages of configuration items to find any actionable objects.
It goes without saying that these time-consuming tasks reduce productivity, as well as risk system stability and data integrity. You and your Jira administrators need a single page solution that can do the heavy lifting for you whilst saving time, money and resources. Sounds too good to be true, right?
Well, we are glad to say it's not!
Introducing…

How does it work?
Optimizer for Jira guides you though improving Jira system performance and maintaining stability using 3 core steps: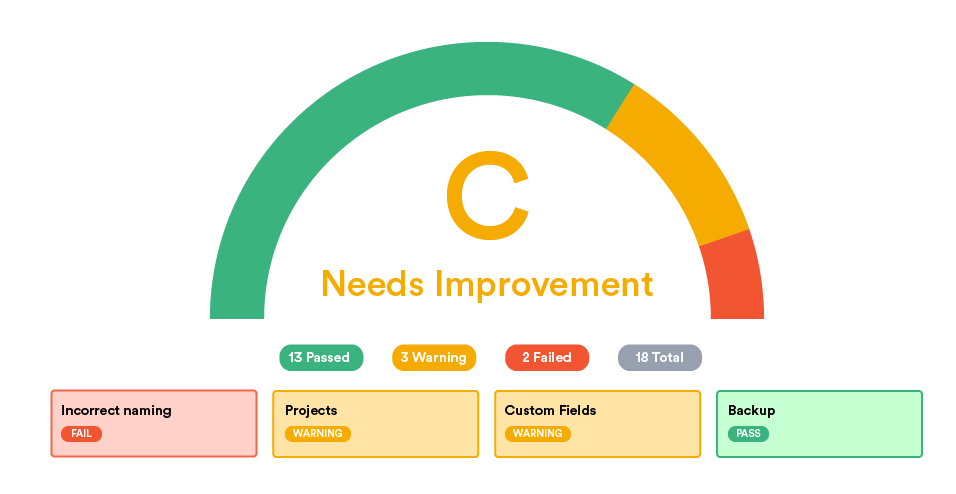 Analysis
You'll have access to integrated health checks which can help detect problems before they occur through heap, thread and database monitoring. This allows you to pinpoint the best areas for improvement and use your time most efficiently.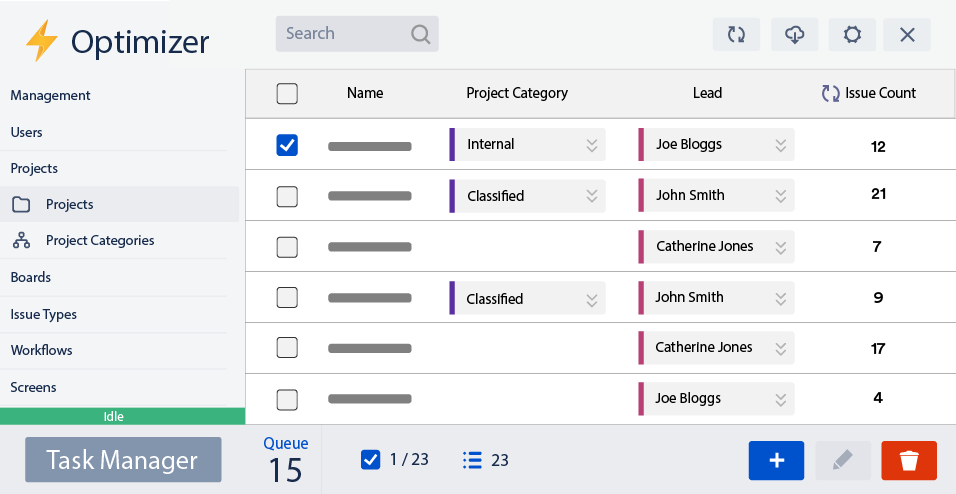 Selection
Do you currently have to adjust objects one by one? Well, this could be a thing of the past with Optimizer for Jira as you can delete or modify objects in bulk. It will also allow you to queue actions or perform them right away and collaborate with other administrators with a shared queue.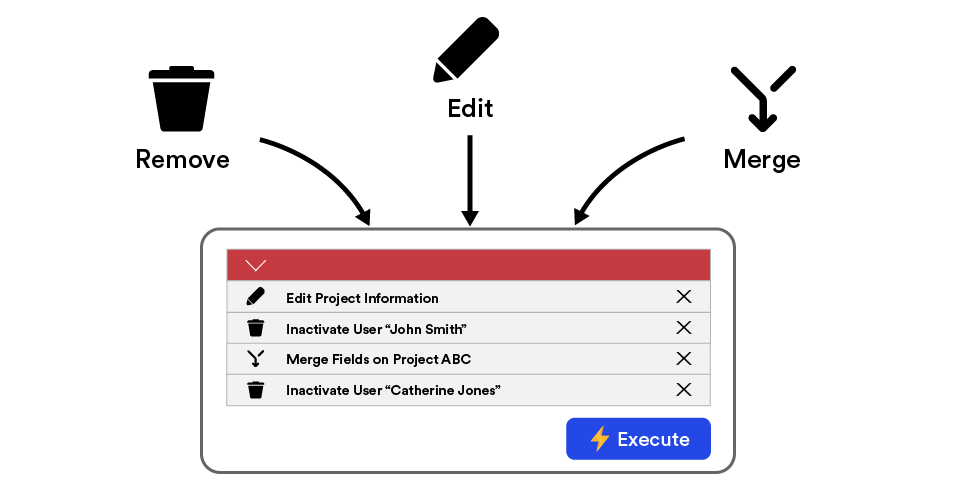 Optimization
It's in the name really! You'll have access to a powerful task management system allowing you to queue actions (such as deletions or user inactivation) and automatically execute them in bulk. Save time by allowing these actions to run in the background whilst maintaining a full audit trail of tasks completed.
---
What benefits will it bring to your business?
Improved Jira performance
Quickly and safely clean up your instance to supercharge your Jira performance
Insight into key problem areas
Save time and let Optimizer for Jira diagnose the issues for you with its extensive health checks
An ever-growing number of checks will help you find actionable issues
Detailed Analysis
Using the advanced drill down feature you can follow dependencies to any depth to get a clear picture of how items relate to one another
Save money and increase security
Save money on your annual Jira licenses and support costs by identifying and removing inactive users
Increase system security by removing users who no longer require access
Track and predict usage
Use the interactive reporting and audit logging features to track and predict system usage and to see trends to prevent issues before they occur
The ability to empower your Power-Users
Optimizer for Jira has a built in GraphQL live editor so your Power Users can extract the precise data you need with dependencies as required
Community Powered
Optimizer has been shaped by the feedback of our customers to better meet their needs
With that being said, we're always listening and really value feedback so please get in contact and help us shape the Optimizer for Jira of the future!
---
Why should you use Optimizer for Jira?
The proof is in our customer experiences. This App is used by hundreds of customers worldwide to optimize and maintain their Jira instances. For Airbnb, the speed of loading an Epic in Jira improved dramatically and they were able to improve speeds from 14 seconds to 1 second through the use of Optimizer for Jira.
Seeing is believing – try it for free today!
Optimizer for Jira can sound too good to be true. We believe that you should try it for yourself to really understand what it can do for you.
Try it for free today on the Atlassian Marketplace and let us know if we can support you getting started. If you have any questions or would like a member of our team to support you using this App please contact us.