We're delighted to share that our product team has re-branded and all our beloved Apps are now under one roof.
The new brand identity known as AppFox gives our product team the opportunity to develop a distinguished platform under the Automation Consultants umbrella and away from our core Consultancy and Support services. The new brand is a place where our products can thrive and so can our customers with the ability to deliver a more consistent, well-rounded experience!
AppFox's mission is clear:
"Develop innovative apps and features that extend the functionality of the software you use, and enable your teams to collaborate in a more efficient and effective way."
The team have launched a cool new website and completely updated their product documentation to provide even more value to you, our App users. Check out AppFox's website below, we'd love to hear what you think!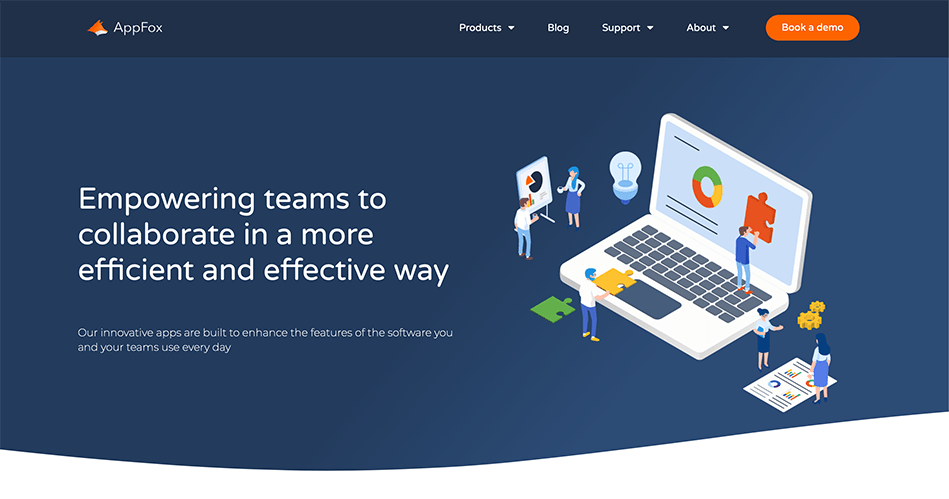 AppFox and Automation Consultants
In case you were wondering, AppFox still remains part of the AC family and share the same values. Being a part of a wider, inclusive team enables us to provide high quality customer service, develop resources that are useful to everyone across the Atlassian landscape and ultimately provide an end-to-end solution tailored to what you need.
The Journey So Far
Our product team began in 2017 with the launch of our debut App, Optimizer for Jira, which helps Jira Administrators keep their systems in good condition and improve the performance of instances operating at scale. In the same year, we were proud to be one of the first companies that were recognised as an Atlassian Platinum Solution Partner. 
Since the launch, Optimizer has become a successful part of the Atlassian ecosystem and the team have been able to develop more innovative Apps that extend the functionality of other tools such as Confluence and Trello.
We're proud that our Apps are now used by over 1,500 companies worldwide, including Deloitte, Hewlett Packard and VMWare, and are making a difference to businesses every day.

What's Next for our Apps
Over the past 3 years we have expanded our product range and the portfolio now consists of 10 popular and more often than not Atlassian Staff Picked Apps. The product team are continuing to work on innovative new products and feature improvements for our existing portfolio that are meaningful to our customers. 
In the coming months AppFox will be releasing significant feature updates for Compliance for Confluence Cloud, Workflows for Confluence and Optimizer for Jira. But that's just the beginning…
AppFox also have exciting plans for our Trello Pro Power-Ups. These Pro Power-Ups come with a range of great extra features and are available to trial from the Optro Marketplace. It's been great fun working with the Optro team and their trusty side kick, Ola, and we're all excited about the future of our Trello Power-Ups!
It's been a great journey so far and we feel privileged to be a part of this amazing ecosystem. We love working with our customers and look forward to what we can achieve together, as Automation Consultants, AppFox and Optro, in the coming weeks and months ahead!
For any questions related to our new brand, please get in touch with us.