Atlassian Crucible
Trying to keep tabs on peer code reviews within your development team? Struggling to keep track of changes within the source code repository? Need a tool that will allow you to track who has made changes, what the changes were, leave feedback and collaborate with the team in a synchronised way? Atlassian Crucible does all of this, and integrates seamlessly with other tools in the Atlassian suite such as Fisheye and Confluence. Get in touch with our team of experts to discuss Crucible or scroll down the page for more information and key features.
What is Atlassian Crucible?
Atlassian Crucible is web-based code review software designed for enterprise-level organisations. It integrates with Perforce, CVS, Subversion, Git, and more. Crucible complements the other tools in the Atlassian software suite such as Bitbucket, Confluence, Fisheye and JIRA, it can also be used independently. The reviews provided by Crucible software allows for significantly better review organisation within teams and thus the potential for a higher quality of code.
Why is Atlassian Crucible useful?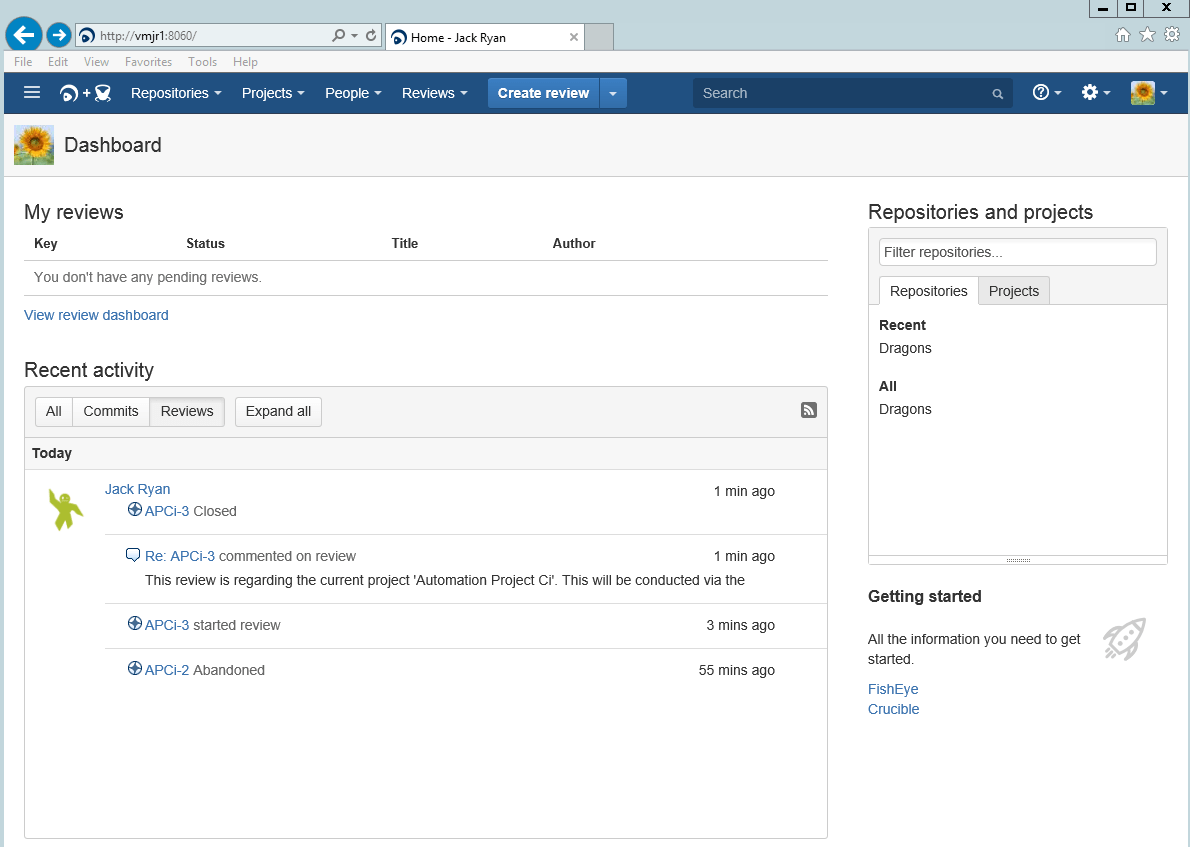 Crucible automates the organisation of a peer review. Peer review is an important part of software development. In many organisations, team members may not commit code without a co-worker examining their changes. Despite their importance, without tools like Crucible, peer reviews are likely to occur far less frequently, and when they do occur, are significantly harder to execute without error.
Atlassian Crucible allows for all developers involved in a review to contribute to the project in a collaborative and co-ordinated manner whilst greatly reducing the scope for error and mis-communication. No longer is it necessary to communicate comments and approvals by email, and reviews will always be based on the current versions of the source code. Project managers can use Crucible software, which identifies within the source code repository a list of change sets and differentiates them from each other, to identify which developer has made changes, what the changes were and when the changes were made. Team members can be assigned particular change sets as part of the review, Crucible will identify these sets for them as well as individual files needed. Incorporated in the software are tools which enable tracked changes in the source code files along with the capability for adding review status, comments and positive or negative feedback. In short, Atlassian Crucible can set up a structured code review process which ensures that all stakeholders review (and if appropriate approve) code changes, whilst keeping track of any changes made in the source code files. This improves the quality of communication between colleagues and enables them to review and discuss changes in a simple, collaborative way. By alerting team members to revisions as they are made (via email or RSS), Atlassian Crucible also assists in the identification of potential bugs before committal. In software development, similarly to other types of engineering, the sooner a bug or defect is found the cheaper it is to fix, Crucible therefore is effective at saving on the cost of testing and remediation by detecting defects early.
Atlassian Crucible has a host of integrated features, increasing functionality. The inline comment function can include contributions from multiple users, meaning the group is able to arrive at collective decisions about every alteration to the source code. If you have to leave one of these discussions prematurely, it is possible to bookmark the thread or the review and return to it at a more convenient time. Permissions, notifications, and workflow stages are also highly customisable.
Teams using Crucible are able to cooperate and share knowledge more effectively in the development of code and thus produce higher quality code.
Key features
Better teamwork, better code – flag changes to the source code and show your team what you plan to do.
Fully tracked changes – changes to source code files are fully recorded, eliminating risk of unsourceable errors.
Full integration – Atlassian Crucible software works with JIRA, Fisheye, Confluence, and the rest of the Atlassian toolset.
Bookmark discussions – conversations will be waiting for you when you return to your workspace.
Centralised view for developers – total visibility into all commit and review activity.
Implementing peer review policies – get the seal of approval before committing any changes.
Contact us for Atlassian Crucible training, consultancy and pricing.
Automation Consultants is an Atlassian Platinum Solution Partner. You can buy Atlassian Products from us on corporate terms via purchase order and invoice and benefit from our expert Atlassian consultancy and integration services.
atlassian@automation-consultants.com
+44(0)118 932 3001
Portfolio for JIRA 2.0
Testimonials
Automation Consultants shares the same working values as us – they are part of our team, literally! They supply us with up-to-speed consultants who fit in seamlessly.
Theresa Pemble, solution delivery manager, Severn Trent
Using the technical expertise of Automation Consultants' people we have been able to identify and fix problems very early in the migration process thus saving valuable time.
HP Consulting and Integration
In an agile workflow changes to source code should be deployed and tested early and often – as soon as there is a working component you try it out straight away. After working with Automation Consultants all the developer had to do was click a button and wait 20 minutes to register the changes to the advertising platform.
Malcolm Reid, head of product development, Sky IQ
Automation Consultants has been involved in several different projects, from normal performance testing to testing the capability of new hardware systems, as well as creating several innovative bespoke tools that improved productivity, delivered high standard results and added value to the test process. During all of these projects, AC has been flexible and helpful, going out of their way to resolve any difficult technical issues.
Kenneth Lagerwall ,
IS Quality Services, T-Mobile UK
Automation Consultants' technical knowledge and understanding of the Rational toolset, combined with the excellent training they provide, has meant we can forge ahead with application development.
Andy King, head of test, ONS
Automation Consultants has been able to deploy highly skilled resources at very short notice and has always met very demanding delivery deadlines
HP Consulting and Integration