Right this way Ladies and Gentlemen, right this way! 🎪 Automated Actions! Drag n' Drop UI! Workflow History! Auto Assign and more! Don't be afraid to step right up and take a peek at our newest App-ttraction – Workflows for Confluence! That's right, we've developed a brand-new workflow-orientated solution that will not only help to streamline your Confluence even more but also provide the automation you've been asking for.
Without further ado, we present Workflows for Confluence…
As we move towards a shift in the way teams manage their projects and tasks (and we're not just talking about remote working), we want to be able to help businesses manage this change quickly and easily. Implementing small changes can make a big difference for any business, and can save time and money – both of which can be made possible by using the right software automation tools.
While Confluence provides the flexible workspace and process architecture, Workflows hones in even more on the details. Approvals, rejections, permissions, publications. Now, you can add processes to your pages.
This is Workflows: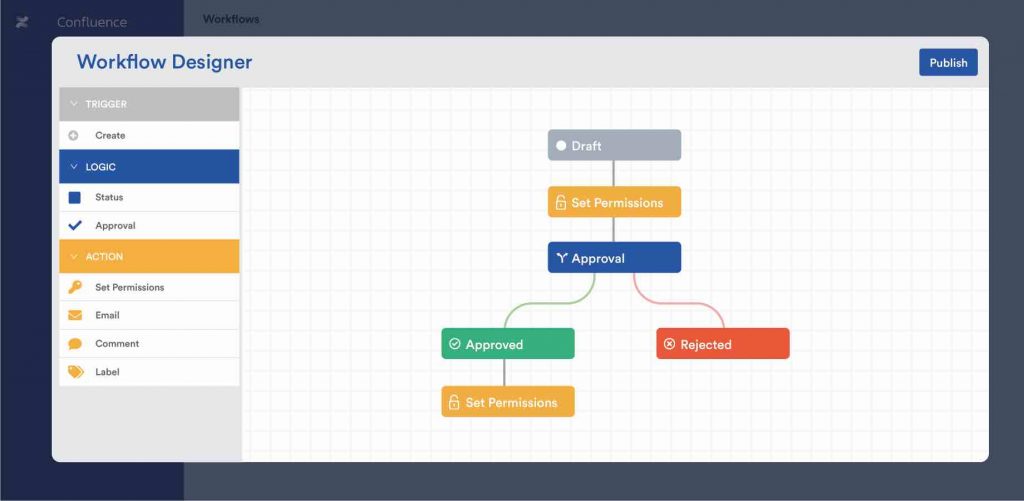 Custom Workflows Editor
It's one of our most exciting features of Workflows with its intuitive and sleek drag and drop interface. This feature enables you to tailor your workflows to your exact needs and implement your business processes with ease, giving your pages a crucial new dimension.
Plus, Space and Confluence Admins can create workflows, depending on your permission settings.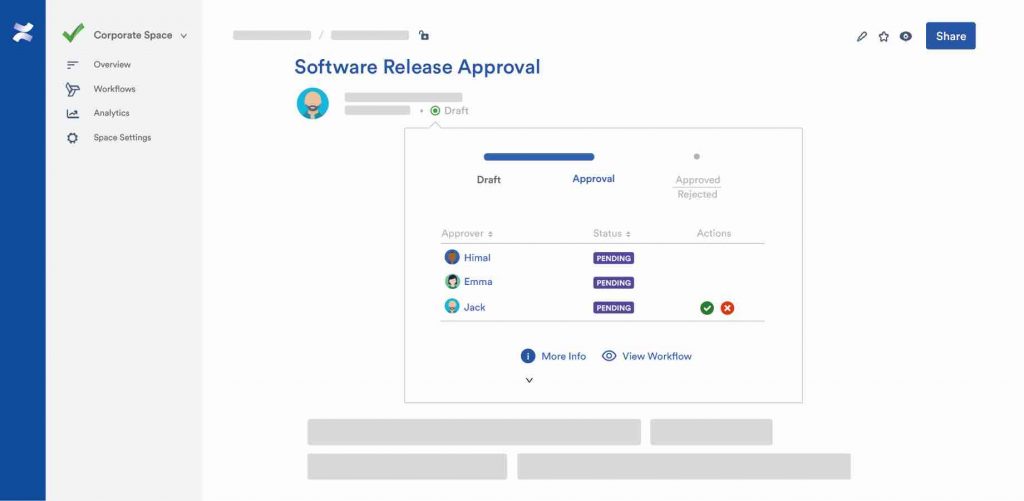 Actions and Approvals
Configure users and groups to be added as approvers throughout your workflow, with approver and notification options to suit your organisation's needs.
The finer features allow you to choose custom requirements such as an approval or rejection comment on acknowledgment, approved/rejected quorum size, emails and more!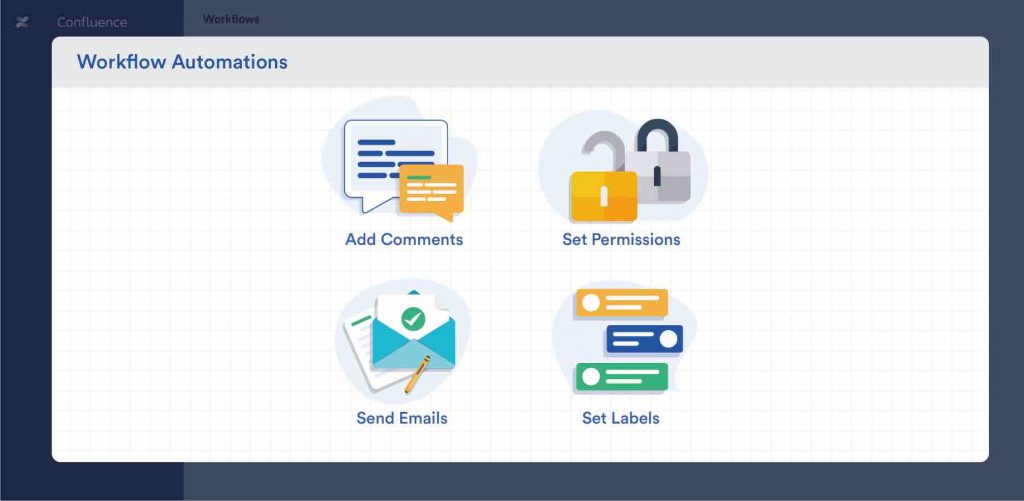 Extensive Automation
Part of the fun of Workflows is the ability to insert a multitude of actions throughout your workflow – each with its own level of customisation.
For example, easily manage permissions across your instance, which can be set at both Global and Space levels. Leave feedback alongside an approval or rejection of the page and even email the project lead when a page has been rejected.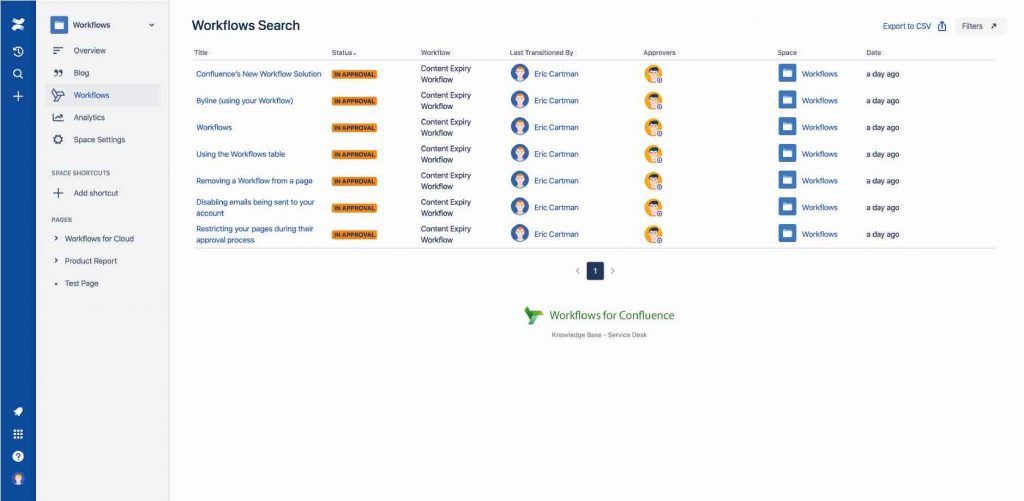 …And Much More!
Auto Assign via CQL: our default workflow settings allow you to manage which workflow every document follows.
Email Notifications: mean you will never miss an approval or workflow transition.
Page Search & History: allows you to keep a constant audit and never lose track of your page's statuses.
Our Apps remain as colourful as they do full of features and we hope you'll join us in celebrating (and trialling) everything Workflows has to offer Confluence 🎉 Dip into the world of Workflows with our 30-day free trial, our series of Atlassian Community Articles and our Live Workflows Webinar! What's not to love?
---
Coming Soon to the Community