Following the pandemic, teams have evolved into a new, connected, and self-organised way of working. In fact, a recent report from Ivanti reveals that 71% of the surveyed 6000+ office workers and IT professionals from across the World would rather work from anywhere over being promoted.
This is a clear example of the lasting impact the Coronavirus crisis will have on the way organisations do business.
However, having an "anywhere workforce" brings its own challenges, such as how teams communicate, collaborate, and share information across teams, as well as now across the globe.
Confluence is one Atlassian tool that can help bring teams together in a remote-friendly workspace, and it's usage has spiked following the pandemic. For example, in the "Work differently, together: A new vision for Work Management" keynote at Team 22, Erika Trautman, VP of Product at Atlassian revealed that since 2020, Confluence page creation has spiked 40%.
As such, as teams figure out different ways to communicate in this hybrid new era, Confluence and other Atlassian products must evolve too.
To support this evolution, Atlassian have introduced some updates, as well as new additions, to Confluence to make sure your teams have access to the best tools, practices, and templates to keep company-wide teamwork flowing. These are as follows:
Updated Confluence Home experience
At the end of 2021, Atlassian began to roll out a new and improved version of Confluence Home.
The new Home encourages connection and community by allowing users to be able to quickly catch up on relevant activity, as well as stay connected to activity happening across the whole organisation.
One of the changes includes moving "Recent" pages to the top of the Confluence Home page. This makes it much easier to find what you've been working on, as well as take any quick actions – such as creating new pages, sharing work, or editing drafts.
In addition, the new "Following" feed displays work from the people you collaborate with most, or those that you choose to follow, and the new "Popular" feed highlights the most trafficked and commented-on pages.
These new updates mean you can get up to speed fast – not just on the work you're doing – but also the culture of your organisation, where it's now easier to join in on company-wide conversations.
Improved Confluence visual collaboration capabilities
Confluence pages are no longer just about collating text on a page, where pages have come alive with integrated visuals, diagrams, and flowcharts.
Coming soon to Confluence is table visualisations, making it easy for you to turn raw data into compelling visuals and generate more meaningful insights for your teams. This includes interactive bar, pie, or line charts.
Presenter Mode is also coming soon to Confluence. This mode will strip down the navigation bar and page tree into a streamlined view for a published page, enabling the page to easily be screen-shared without any clunky distractions.
This can save you time transferring information over to a PowerPoint Presentation.
As well as this, this means that teams can collaborate and comment on the page in real-time whilst it's being shared. This way, feedback can be curated as-and-when pages are shown, all in one place, rather than after the conversations have already taken place.
This can be particularly beneficial for remote organisations. With remote calls, it can be easy for some voices to be lost amongst those who are naturally more vocal. With Presenter Mode, feedback can be collected from all team members, so everyone gets an equal voice.
The all-new playful features in Confluence 😜
Erika Trautman revealed that pages with emojis in the header and title images get 10-12x more engagement. Whilst this may seem like marketing jargon, introducing the ability to tell someone how you feel can bring a sense of humanity into your work.
So, coming soon to Confluence is exactly that. Atlassian are introducing the ability to add reactions in the form of emojis to work within Confluence.
Easy automations within Confluence
Being introduced into the premium edition and available through the early access programme, is Automation in Confluence.
Here you can automate repetitive questions before they're even asked – whether that's "where's the monthly report?" or "can you share this with the team?".
With automations, this unlocks thousands of options, including building and sharing pages, setting reminders, and more, with simple "if, then" rules.
Introducing a new partnership within Microsoft
Another exciting new announcement was that Microsoft Teams will be the first non-Atlassian product to integrate Confluence embedded pages.
Users will be able to view, edit and create pages without ever leaving Microsoft. This means that teams can discuss projects, designate a space, and collaborate, all in real-time.
Being described as the "future of open and connected work management tools", this can help teams get started on the work during the conversation – not afterwards – so you can spend more time working, and less time planning to work.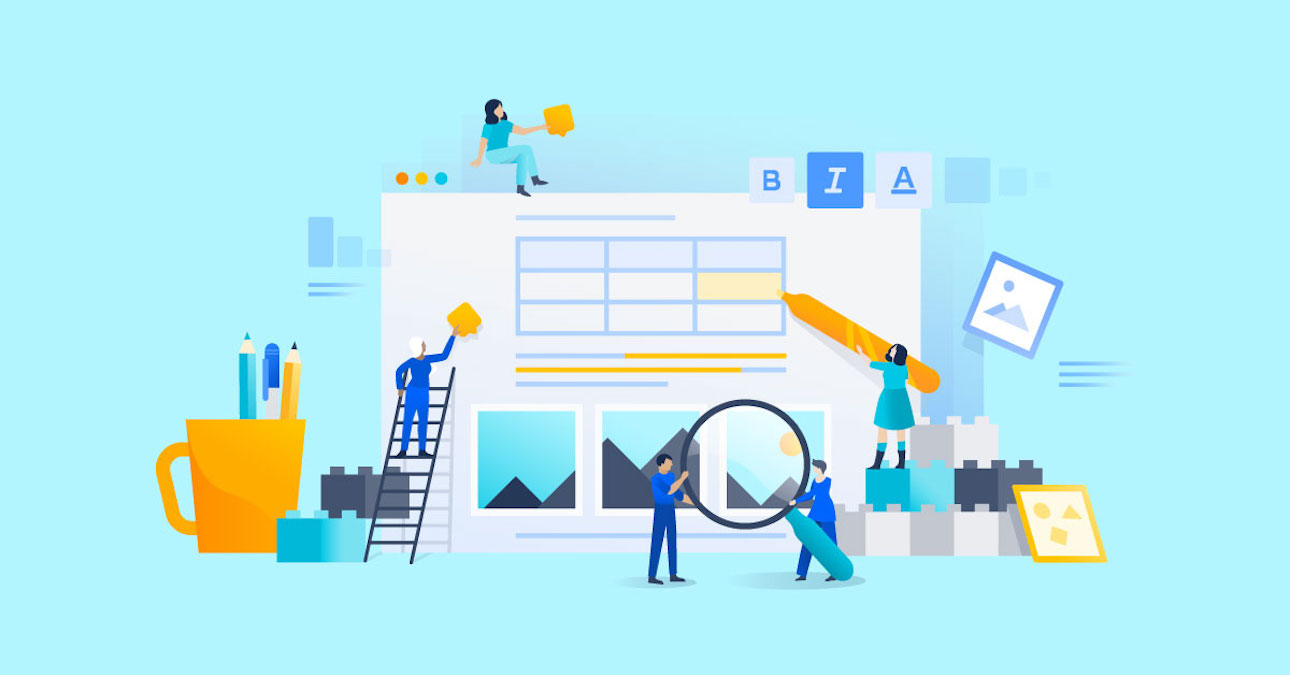 Get in touch with our Confluence experts today
The above features are available or coming soon to Confluence cloud, and ready for Enterprise.
If you're interested in finding out more, see how Automation Consultants can help you with Confluence within your organisation.
We provide end-to-end services on Confluence – including implementation, training, consolidations, migrations and more.