Monday.com CRM Training
Entire companies depend on sales teams – no one gets paid without you bringing in the big bucks.
But not only do they depend on you for making the deals, signing up the customers and looking out for the next big opportunity, they depend on you to provide lots of information about what's in your sales pipeline and when it's likely to convert. Who you're in touch with. What your last contact was. Why deals didn't go down.
You might have signed up to monday.com because you were sold on the simplicity – and it is simple! But it takes time to get accustomed to and still takes time to embed with all your many processes and platforms. Perhaps you've recently signed up and you would like to be using the platform more, but you just don't have the time to get it up and running, that's where our monday.com CRM training comes in. Perhaps you also lack the time required to familiarise yourself with all the functionalities. Fear not, we're here to help.
So, let's turn the tables and tell you why you should work with us to get your monday.com sales CRM set up.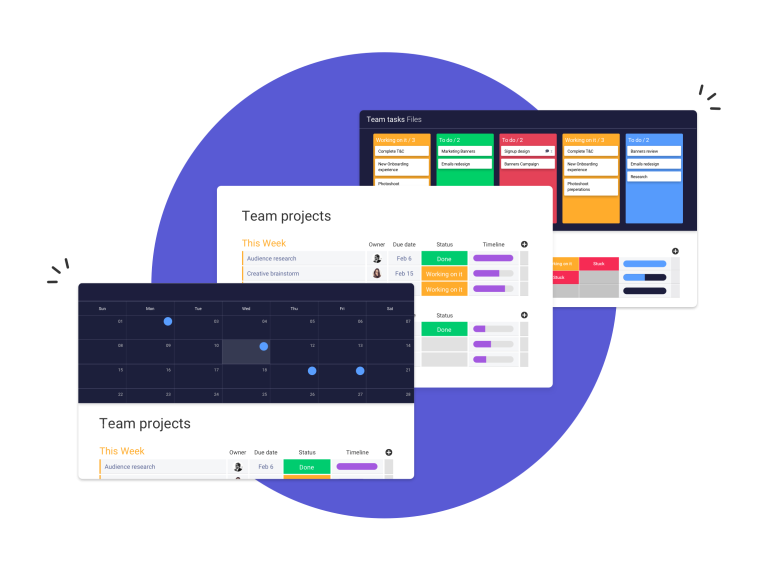 Why outsource your monday.com CRM training and setup?

1. Get on with your work!
By letting us handle the setup and configuration, you can carry on with your 9-5. No need to spend your time trying to work out the detail while emails pile up in your inbox and the phone goes unanswered. Let us do the heavy lifting and spend your time doing what you do best.
2. Integration, integration, integration
Because you'll probably have a minimum of three other platforms you will want Monday.com sales CRM embedded in from day one. Whether it's a bookable calendar you have embedded into your e-signature or website, a messaging platform like Teams/Slack or your preferred choice of email provider. That's not all, though – monday.com Sales CRM can be integrated with everything from Zendesk to Shopify. Let us manage the integrations and do the heavy lifting for you.
3. Risk-free automation setup
You might have been sold on the Monday.com sales CRM on the basis it has tonnes of great automation functionality. But what you can't afford to do is start testing it out in the real world – you won't want to sacrifice any of your precious contacts to a shoddy automation. Take the uncertainty out of the set-up and have it all running smoothly from day one.
4. Teamwork makes the dream work
One of the most common reasons that new technology isn't successfully adopted is that not everyone that needs to use it gets on board. You all want to see changes in how you work and are open to change, but whether it's due to a high workload or a low technical ability, it doesn't always happen. It's easy to overcome this huge hurdle with a thorough training session with a Monday.com sales CRM expert. They can show you all exactly how to use it in a one-off session and leave everyone inspired and ready to use the new tech. Let us help you with that and ensure you don't fall into the trap of low organisational adoption.
Ready to let us help you with your monday.com Sales CRM training and setup?

Book a free 30-minute consultation to talk your needs through with an expert.
Or, if you have any questions about monday.com setup and training, we'd be happy to help.
Just drop us a note below and one of our experts will get back to you shortly.