We are proud to announce that Automation Consultants is now a Tempo Gold Partner!
Tempo is the market leader in automated time tracking for Jira, giving organisations the ability to log time, plan and manage resources in real-time, effectively monitor project finances, and make quick and informed decisions.
As a Tempo Gold Partner, our specialised consultants can offer quality support in set-up and implementation of your Tempo solution. And as we are also an Atlassian Platinum Solution Partner, you can rest assured that we know Atlassian Jira inside and out. We can therefore help provide best-practice advice for how your organisation could best utilise Tempo within Jira to meet your business objectives.
Find out more below about what Tempo could offer you
Tempo Timesheets – Jira Time Tracking
Tempo Timesheets uses a real-time calendar integration, which pulls in data from sources like VS Code, Google Calendar and Slack. This results in a quick and easy way to log time in Jira that becomes a natural part of a users' workflow.
For Cloud users, you can also automatically track Jira Issue activity. Make managing time hassle-free and accurate by logging the entire day's activities/time with one simple click.
Tempo Timesheets also enables users to easily organise finances, including the ability to create custom reports, measure and report on CAPEX and OPEX, and track al billable time for invoicing.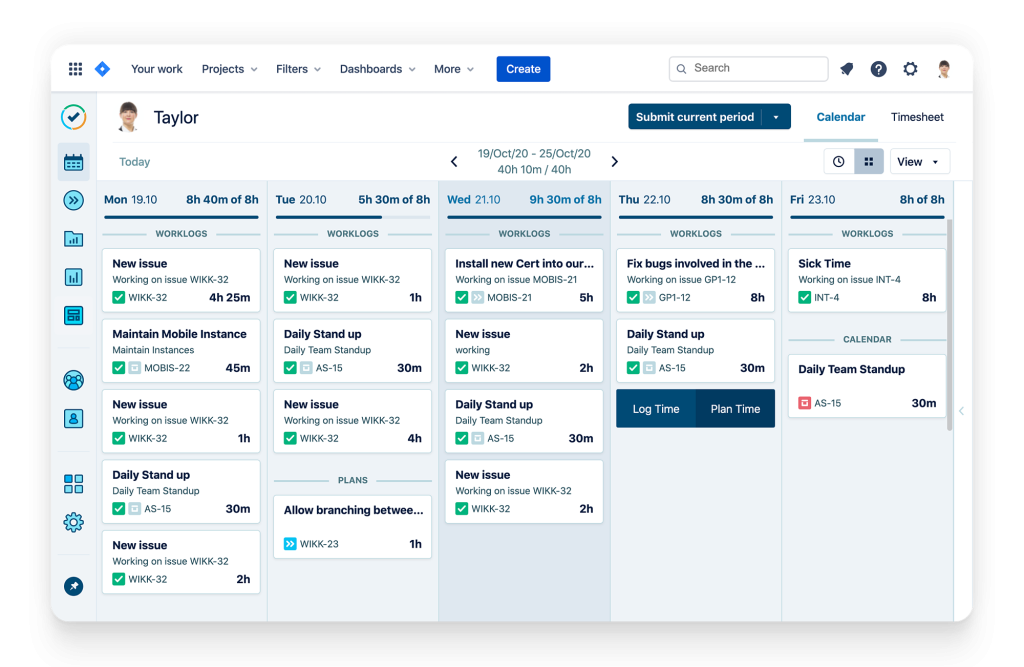 Tempo Planner – Resource Planning & Capacity
Tempo Planner is a resource planning solution that makes it easy to schedule and report on resources and projects. This integrates seamlessly with Jira and is the only tool in the Atlassian Marketplace that allows planning for multiple resources on one issue.
With extended visibility, Tempo Planner enables users to oversee plans and resources on one view. By seeing all resources in one place and being able to filter to find the right people, you can plan more efficiently and prevent your team from being spread too thin.
You can also optimise your workforce by prioritising work according to full-time equivalents, and efficiently determine the availability of geographically dispersed resources, remote resources, and resources from other teams or skill sets.
Cost Tracker for Tempo Timesheets
Get effective revenue and expense tracking, including clear cost management for projects and budgets.
With Cost Tracker, you can view and monitor financial health at any level with just a glance, including labour costs and time spent in focus, project expenses by category, labour costs by role, and more.
You can also visualise total costs and expenses against your planned budget immediately.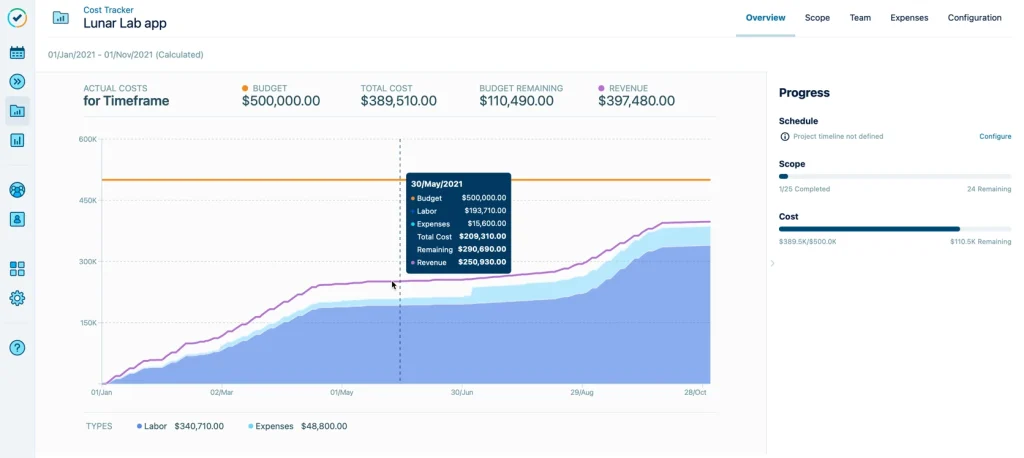 Tempo Budgets is a tool to plan and monitor project financials in depth, including CAPEX, OPEX and other powerful metrics.
Users can access a comprehensive dashboard showing a detailed overview of all projects and portfolios. Here, you can easily sort and classify projects into different views with advanced filters and customisation.
In just a few clicks, you can also create financial plans and track costs, revenue and profitability with each project.
Invest your time well with Tempo
From time tracking and resource planning to project management and budgeting, the Tempo product suite can help you sort through your data to provide tonnes of useful insights that can help your teams better manage their time and finances.
As a Tempo Gold Partner, Automation Consultants can help your organisations get the most out of the Tempo suite. We are also an Atlassian Platinum Solution Partner with over 20+ years of experience and 600+ happy global customers.
Our wide range of skills and experience enables us to approach from unique perspectives and effectively assess how different solutions can deliver the most value for your teams.
Contact us today for a free 30-minute consultation on how Tempo could help optimise how your teams work.  
Or, if you have any Tempo questions, we'd be happy to help.
Just drop us a note below and one of our experts will get back to you shortly.