In February, AC attended the AppDynamics 'Powering Agents of Transformation' event at the Gherkin in London. The evening event consisted of a keynote speech by John Rakowski, Sr. Director of Technology Strategy at AppDynamics, followed an interview with Carl Martin, Head of Technology at Collinson, who talked about his experiences as an 'Agent of Transformation'.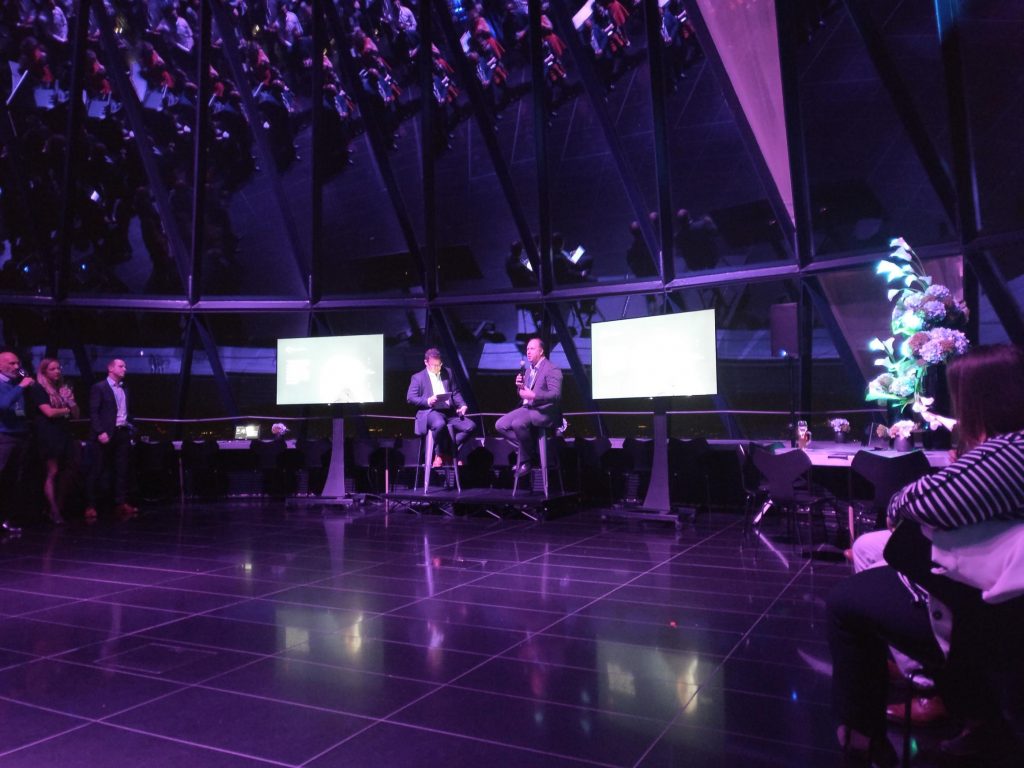 It's always been important for companies to embrace change to ensure they are able to keep up with the latest trends within the industry. This is all the more difficult for companies within the technology sector, where the latest trends appear to be ever-changing, and can entirely re-shape how and what work is carried out. The only way to stay ahead of the curve is to try and forecast change and then embrace it wherever possible.
Embracing change is daunting, and to do so you have to accept that more often than not, it leads to failure unless carefully managed. AppDynamics' event advocated not only embracing change but becoming an 'Agent of Transformation'. An 'Agent of Transformation' is the person who can lead and evolve with the transformation in the industry and empower those around them to do the same.
Change and transformation can take many forms in today's world, with the diverse environment we work in constantly changing. Changes range from an increase in remote working across multiple time-zones to more focus on machine learning and Artificial Intelligence. This could mean automatically scaling up, or down, before the need arises, or even the introduction of Robotic Process Automation.
As a Consultancy, AC works with a range of customers, suppliers and partners. Carl spoke at the event about the divides that can manifest within teams themselves during a period of change, with a mentality of "us" and "them" being prevalent. This can be detrimental to the morale of a team, and this in turn impacts productivity and willingness to adopt an upcoming change. This is something AC continually seeks to avoid by actively involving Stakeholders from the outset of a change and encouraging early adopters to share their experiences with other team members. Despite these preventative measures it is key to always look out for this mentality materialising as an Agent of Transformation, and address it when it arises – particularly in an enterprise environment involving many disparate teams.
To find out more about the services that AC provides, or to discuss upcoming change in your organisation, please get in touch now.