Jira Align, formerly known as AgileCraft, is a cloud-based enterprise agile planning solution designed to manage large scale software and IT projects.
Jira Align allows you to visualise, manage and execute work at every level of scale, from a single agile team through programs and portfolios all the way up to enterprise level.
If your organisation has upwards of 250 people working on software development – including developers, testers, project managers, and more – then this solution could be right for you.

How does Jira Align work?
Jira Align presupposes that an organisation undertakes large scale software development with a commitment to and ongoing adoption of an agile scaling framework, for example, SAFe, LeSS, DAD, Spotify, or a hybrid or custom framework.
Given these pre-requisites, Jira Align will integrate with one or more instances of Jira Software and aggregate the team-level data up to the Program, Portfolio and Enterprise levels. The integration can be set to be bi-directional, so, as your organisation's strategy changes, the priority of your teams' work will be reflected in Jira.
Jira Align uses the aggregated data from Jira Software to give intermediate and high-level reports on every aspect of progress. From these reports, stakeholders such as Product Owners and Portfolio Managers can immediately see the progress towards goals, and drill down into the detail to identify the cause of delays.
There are over 180 built-in reports, but if more are needed, the underlying data can be shared with your organisation's business intelligence (BI) tool, such as Tableau or Power BI.
Jira Align strongly supports the planning process. It facilitates the planning events that regularly occur as part of your scaled agile procedures, such as Program Increment planning sessions, Scrum of Scrum meetings, Retrospectives and even a team's Planning Poker.
Every story, feature and epic are connected to a particular Program. Each Program is connected to a Portfolio and each Portfolio is connected to the Enterprise's top-level goals. Using these connections, Jira Align makes it clear to all users how even the smallest task fits into the organisation's goals and what the benefit will be.
Read about Jira Align benefits.
The gathering of detailed, team level information, and its aggregation it into large-scale units like epics and features, helps management to prioritise work by giving clear visibility into the effort required versus the benefit gained of implementing that epic or feature.
The platform also facilitates financial planning by assigning costs to the various work items and giving management real-time insights into ongoing costs and performance against budgets.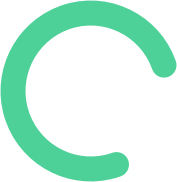 Ready to find out more?
Download our free Jira Align overview cheat-sheet to find out more about how Jira Align connects your business strategy to technical execution.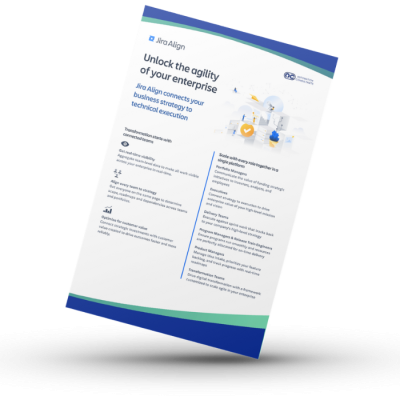 What is Jira Align used for?
Jira Align can help organisations make governing and guiding large-scale software development efforts simpler by connecting the strategy and goals set by the leadership, to technical execution and delivery of work.
As discussed, Jira Align has many features that could benefit your organisation. It aligns the activities of development teams more closely with the overall goals of the organisation. This promotes a greater return on the organisation's investments in software development and faster time to market for key features.
The key Jira Align benefits can be summarised below:
Connecting and aligning business teams at an enterprise level
Accelerating enterprise agility
Driving and accelerating business outcomes
Find out more about the benefits below:
For maximum success, Jira Align should be built upon a solid foundation of scaled agile practices within the organisation. In other words, the organisation should already be working towards and have an ongoing commitment to a scaled agile transformation.
Atlassian recommends an organisation's journey starts with a 90-day Jumpstart programme. The Jumpstart concentrates on setting up a single Program in Jira Align (i.e., a SAFe Agile Release Train (ART) or equivalent).
The Jumpstart includes:
The definition of an implementation plan
Discovery activities to map out the program that will be used for the implementation
Setup and configuration of Jira Align, including its integration with Jira Software
Training of users 
Ongoing monitoring and scaling within the organisation
Jira Align is designed to work within organisations with over 250 technical staff (developers, testers, scrum masters etc). It can work within even the largest organisation as it scales to thousands or even tens of thousands of users.
Only those closely involved in program and portfolio planning and management, typically about 20% of users, need to access the full functionality. Those users will be given full licences.
Developers will still primarily work in their technical tools such as integrated development environments (IDEs) and team-level planning tools, such as Jira Software. For Jira Align, they will be given 'integrated' licences. Integrated licences allow them to view important reports and Team level boards, but do not give access to the higher-level functionality.
Atlassian only charges for full Jira Align licences, whereas integrated licences are provided free of charge. For every Jira Align licence you purchase, you will receive 4 free integrated user licences. As an example, if you have a team of 1,000 technical and project management staff, you will typically need 200 full licences and 800 integrated licences.
If your team is smaller than about 250 staff, you may want to consider using the Atlassian tool Advanced Roadmaps, which is included with Jira Software Premium or Jira Software Data Center and can be purchased on all other tiers.
Get started with Jira Align
If you're looking to embed Jira Align as part of your agile processes but require some support to get there, we're here to help.
As an Atlassian Platinum Solution Partner with over 20 years of experience, we can ensure that you get the best results for your organisation, as well as end-to-end customer care from a dedicated team of expert consultants. 
To learn more, visit out Jira training page.
Book your free consultation today
If you would like to find out more, book a free 30-minute consultation today and one of our specialised consultants will be happy to help.
Have questions on Jira Align? Get in touch with us below: