Karren Brady stands in front of a six-thousand strong crowd and educates us on her six steps to success. Addressing the crowd, as if having only a friendly chat with a neighbour, we are instructed that to succeed we must adopt and perfect; Leadership, Persistence, Determination, Attitude, Direction and Ambition.
In this instance, Baroness Brady is addressing the attendees of the Women of Silicon Roundabout, at London's Excel. An event dedicated to raising awareness of the stark lack of women in the technology industry and empowering all within it (yes, men included) to step-up and make a change. A diverse crowd and a cacophony of skill sets come together with one aim, to ensure women are at the forefront of the world's most influential industry. Whether an HR leader or aspiring software developer, it proves hard to walk away from this two-day event without being inspired to champion change and make a difference.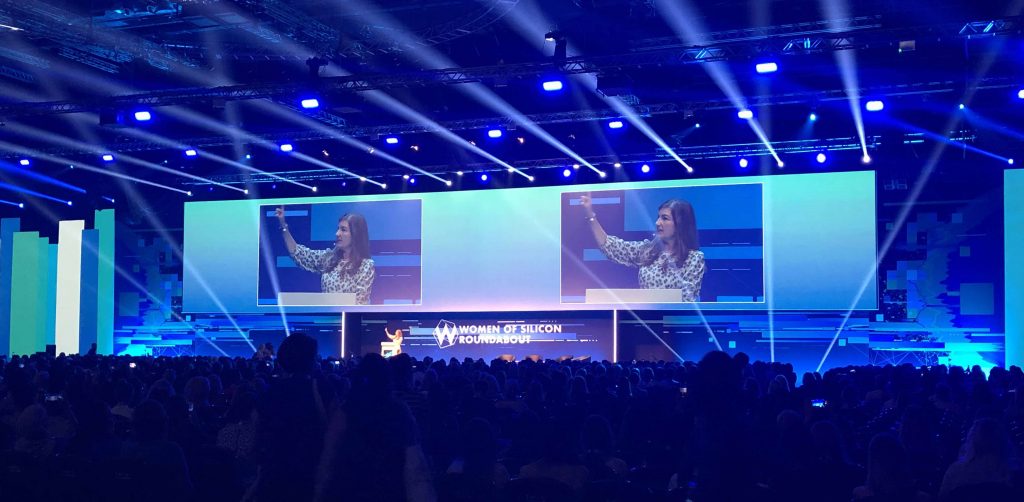 The event is aimed mainly at those who either work hands-on with technology or have responsibility for advocating diversity within their organisation. Overall, it is a mixture of inspiring, and often frightening, talks that set out to empower, as well as workshops that aim to prevent bias within organisations. Of course, there are also discussions on the evolutions within the technology industry itself, such as the impact of AI on the world-of-work, the future of DevOps and the merging trend of Robotic Process Automation (RPA).
Notably, the so called 'Elephant-in-the-Room' events are not for the faint hearted, as members of the crowd are forced to catch (or discreetly dodge), sporadically thrown microphones. If caught, they must address the crowd, willingly or not(!), with their views and opinions on subjects such as, 'Can We Truly be Ourselves at Work.' If seeking a more relaxed environment, then a workshop aimed to help us 'Prevent Burnout – Find Balance,' lends some mindful tips on how to manage stress.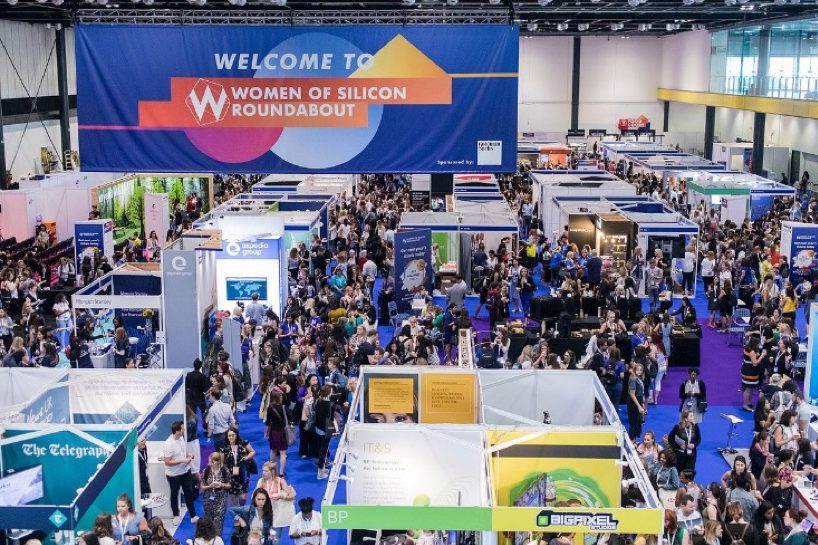 Not limited on space, the event also hosts a number of stands, where attendees can talk to the likes of Facebook, Dell and American Express, evoking one-to-one discussions with industry leaders on how they incorporate diversity within their organisation, with some clearly more adept at it than others. Although approaching the issue from different angles, it is clear that all the companies at this event know they need to address the issue of diversity, or lack of, from within.
A recent PWC survey revealed that only 5% of leadership roles in technology are held by women, due most likely to the fact that only 3% of young women consider a career or degree in STEM areas to be their first choice. Companies are beginning to realise the detriment of an un-diverse work force and are reflecting on their own actions that may be perpetuating the problem. Thus, the Women of Silicon Roundabout event not only informs us of why the industry needs to change, but how it can change. HR leaders are told to be mindful of their recruitment processes and flexible working policies for parents, that if not executed properly, may eliminate an entire gender from the industry. Female engineers are encouraged to not give in to the limitations they may face in their career and seek to always stay relevant in a demanding industry.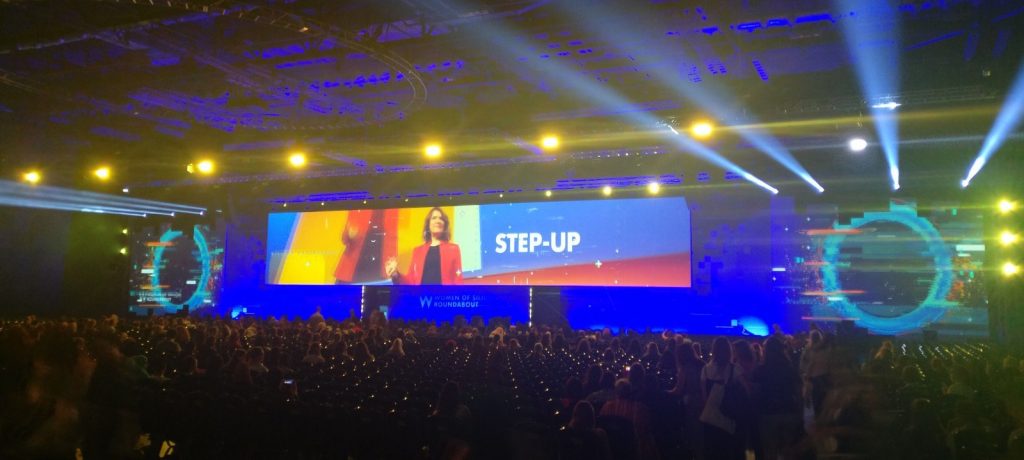 The event itself stands as a fantastic demonstration of a desire for change. However, the question is not if the industry can step-up, but if it can keep-up. The technology industry is in a consistent state of re-invention and is thus crying out for skills that will meet its palpable competition. Once these skills are found or developed, the industry has changed its mind, got up, and headed in another direction. In a consistently evolving industry, that is never the same from one to day to the next, an industry that out-dates and up-dates itself on a daily basis, one thing is clear, to not incorporate the skill sets of all, gender irrelevant, will achieve nothing.
---