Comparing Jira vs Jira Align
Wondering about the differences between Jira vs Jira Align? Jira and Jira Align are two different software products. Although they share a similar name and are used together, they do very different things and their architecture and history have nothing in common. Jira is a project management tool that works at the level of a team. Jira Align works on a larger scale. It co-ordinates the work of multiple teams towards achieving common objectives set by the organisation. It connects to Jira and, using data from Jira, tracks progress against objectives at the level of Programs, Portfolios and the Enterprise.
Jira is Atlassian's well-known flagship product. It is the industry leading agile project management tool used in software development. In different variants and with different apps, it further lends itself to supporting IT projects, helpdesks, sales and general business projects of almost any kind. Jira Service Management supports service functions such as helpdesks; Jira Work Management is adapted for general business use. Jira's versatility comes from its customisable workflow engine and its large ecosystem of apps (i.e. plugins or add-ons). Some apps are produced by Atlassian itself, but most spring from a large number of third-party vendors and all are sold in a single marketplace that works in much the same way as Apple's App Store and Google Play.
While Jira is great for managing work within a team, or many individual teams, it is not primarily designed to co-ordinate work between teams, to get those teams working with each other towards common objectives. That is where Jira Align comes in. Jira Align connects to multiple Jira projects and combines their data to make higher-level plans, plans at the level of a Program consisting of multiple projects, plans at the level of a Portfolio consisting of multiple Programs and plans at the level of the Enterprise, consisting of multiple Portfolios. Jira Align has no upper limit to how many projects and teams it can manage and can co-ordinate the software development activities of the largest organisations. Jira Align is not a standalone product. It cannot be used without Jira, because it depends on data collected from Jira to manage planning at the higher levels of Program, Portfolio and Enterprise.
Find out more about Jira Align below:
Jira Align was previously known as AgileCraft and is designed to support agile working at scale. It is primarily intended to support software development and IT projects rather than general business work. Just as Jira supports various agile methods such as Scrum, Kanban, and XP, Jira Align supports various agile scaling frameworks, including Scaled Agile Framework (SAFe), Large Scale Scrum (LeSS), Disciplined Agile Delivery (DAD) and Spotify. Given the complexity of co-ordinating work in a large organisation, it is important for the teams in the organisation to follow a common way of working and to be familiar with the disciplines of whatever scaling framework they are following. Without this, it is not possible to compare the progress data from one team with those of another. Therefore, for Jira Align to be fully effective, the organisation must have a degree of maturity with agile methods and a common approach across its teams – a good agile culture. The implementation of Jira Align is not a purely technical exercise. The organisation's developers, testers and project managers must be trained to use it and very often their ways of working adjusted or harmonised to enable it to work effectively.
In a typical Jira Align setup, there are many agile teams, around twenty teams or more, each using Jira and each working on a separate agile project tracked by a project in Jira. Jira Align connects to those Jira projects, which can be in a single Jira instance, or spread over several instances. Jira Align combines the progress data from each team to track the progress of a set of teams grouped into a Program. At the Program level, it is possible to schedule releases and to reallocate resources from one team to another to obtain the earliest possible release date. It is also possible to track the dependencies between teams, so that if the progress of one team is affected by a dependency on another, it is highlighted and can be managed from an early stage. Going up in scale, multiple Programs can be grouped into a Portfolio. At the Portfolio level, Jira Align facilitates the co-ordination of multiple Programs to deliver on the goals of a Portfolio. Going up even further, at the Enterprise level, the strategic goals of the organisation are logged, and the Portfolios matched to them. Thus, Jira Align tracks the relationship between even the smallest tasks and, via teams, Programs and Portfolios, how they fit into the overall goals of the organisation.
At each level of scale, Jira Align provides reports, from burn-down charts at the team level to progress and budgeting reports at Program and Portfolio levels. There are over 180 built-in reports and in addition, Jira Align's raw data can be shared with business reporting tools such as PowerBI and Tableau to make custom reports.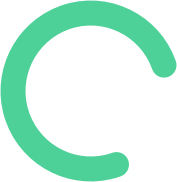 Find out more about Jira Align
Download our free Jira Align overview cheat-sheet to find out more about how Jira Align connects your business strategy to technical execution.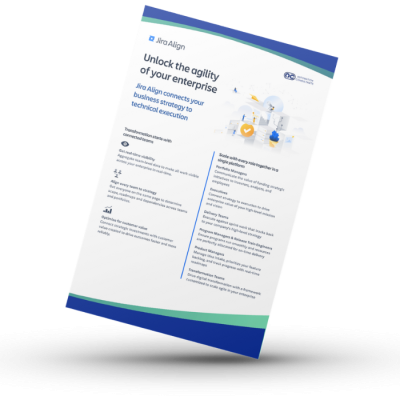 How does Jira Align compare with Advanced Roadmaps for Jira, which is built into the Premium and Enterprise editions of Jira Cloud?
Like Jira Align, Advanced Roadmaps co-ordinates the work of multiple teams, but Advanced Roadmaps is limited in the number of teams and developers it can support. For organisations with fewer than about 500 people involved in software development (developers, testers, project managers etc), Advanced Roadmaps is recommended – it is simpler and less expensive. Above that number, Jira Align will work better.
Summary: What are the differences between Jira vs Jira Align?
In summary, Jira is the industry leading agile project management tool, superb at supporting the work of individual teams. Jira Align works on a larger scale. It connects to Jira and co-ordinates the work of multiple agile teams towards a set of common goals. It fulfils the need of large organisations to co-ordinate their teams. As software becomes ever more important to businesses and organisations in every sphere of activity, and software development budgets grow from year to year, it is becoming increasingly important for organisations to be able to control and optimise that investment. Jira Align does just that, and in the process allows them to prioritise the most valuable projects and bring products and services to market faster and more predictably. That is why Jira Align is valuable.
Find out more about the benefits of Jira Align below:
Considering implementing Agile at Scale, including SAFe, practices within your organisation?
As an Atlassian Enterprise Platinum Solution Partner, we provide a wide range of services from Atlassian software implementation, best practice advice and support, to bespoke training programmes tailored to your business.
Or, if you have any Agile at Scale questions, we'd be happy to help.
Just drop us a note below and one of our expert consultants will get back to you shortly.